thebloomoutlet.com | Best Flower delivery Singapore. Do you want to give your loved one a bouquet of flowers, as a gift in some special day ?? or even just random gift during some usual day? However, you have to choose and buy it properly, make sure that the loved one or the receiver of the flower will like it. If you are not quite used to this and even new to this kind of thing, never buying a flower before, but  here I give you some advice :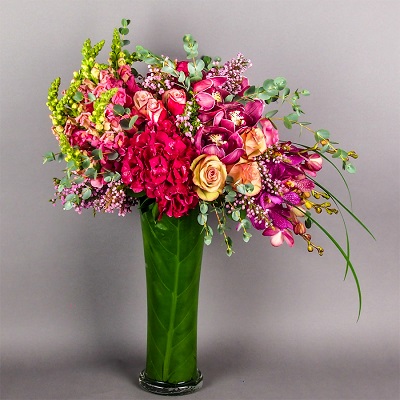 A Proper Way to Give Her Flowers
Make sure it suits her
What is her favorite color? If she loves red, a red rose is great. If she loves white, you can try white lily. If she loves yellow or bright and cheerful colors, sunflowers will do. Besides color, you can also think about what kind of flower that will make her happy.
Know the meaning of the flowers
It is better if you know the meaning of the flower before you give it to the special one. It is important for you to know that each flower has their own meaning and one flower can have a similar meaning or a totally different meaning from the others.
Example: : While red rose is a flower of love, yellow rose is a symbol of jealousy. You may not want to give your partner yellow rose which has the meaning of jealousy while you actually want to express your love to her. So, know better.
Give it out of the blue
Send flowers on a special occasion like birthdays or anniversary is sweet, but send it out of the blue during some usual day is even sweeter! It simply makes her think that you care for her and think of her. "The flowers remind of you" kind of thing is just lovely.
Send it along with card greetings
Write your own words on it. No need a really poetic word, as long as it is the words of your heart, it will be really sweet in her eyes when she read it. Nothing more sweet-surprising than a bouquet of flower with the love-greeting in the card, on the very, very usual day which then becomes special.
It may not cost too much, but it comes from the heart, so nothing else really matters.
Send unique flower arrangement to your special someone. If you are seeking to get the attention from the special someone or letting them know that you love and care about them, you can't go wrong with our classic flower arrangement. Fresh bloom hand-crafted by our florist to help you express your feelings in the sincerest way possible. Order today and receive free same day flower delivery Singapore island wide.