A bouquet of flowers is normally associated when celebrating important occasions. No wonder why people usually give flowers to their mother on Mother's Day to make the moment special. You don't have to feel pressured and stressed when looking for an ideal gift that you can give because your mother will definitely feel happy with a bouquet of flowers. You can visit the nearest flower shop in your area or look for an online florist.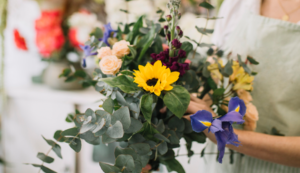 Different Types of Flowers Perfect for Mother's Day
Every flower has its own meaning. If you are planning to send flowers on Mother's Day, then it is necessary that you are aware of the meaning of flowers and not just rely on its appearance. This will help you narrow down your options so you can come up with the best flowers that you can give to your mother. Here are some of the best flowers delivery that you can send on Mother's Day.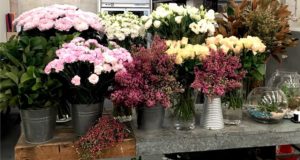 Rose – Rose will always be one of the most popular flowers that you can easily order from a florist. With its romantic look, it is no doubt that your mother will surely love a bouquet of this flower. A yellow rose symbolizes friendship while a pink rose means admiration and appreciation.
Tulip – If you want to express how much you care for your mother, then tulips are a great choice. You can have these flowers in different colors and beautiful blooms.
Lily – This is a great choice if you have an energetic mom. Stargazer lilies represent motivated moms while Casablanca is suitable for occasions.
Peony – Though this is not a popular flower for Mother's Day, you can still consider it as a perfect present for your mother. Peonies are beautiful and signify royalty and honor.
Orchid – This flower symbolizes delicate beauty. So if you have a funny and imaginative mother, you can simply give her a bunch of orchids.
Alstroemerias – You can give these flowers to passionate moms who love surprises. The good thing is that you can find this type of flower everywhere.
Carnation – If you want to express your love to your mother then a bouquet of carnation is what you need because it symbolizes love.
Choosing flowers for Mother's day is not just all about the prettiest but you also had to consider the meaning of these flowers. Sending flowers to your mother can be more significant by giving her flowers that suit her personality.