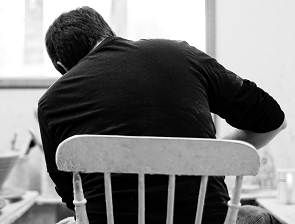 The Bloom Outlet's Story
Salvador is the founder of The Bloom Outlet. He appreciates nature as the truest form of beauty, as well as love and passion for floral design, inspired him to start the company. Through years of floral design and event experience accumulated, he displays the highest level of professionalism and creativity to everything he created and approach each project with a fresh, innovative eye. He embraces texture and elegance in design, choosing flowers and vessels that reflect the client's vision.
He believes flower are the final detail of natural beauty essential for any event. His objective is to always exceed expectations by delivering exquisite designs, within budget, in the most efficient and enjoyable manner.
At The Bloom Outlet, we are passionate about delivering flowers and gifts that brings a bright smile to your love ones. For us, Flower Delivery is not just sending a nice thoughts but bringing happiness to your recipient.
We offers wide variety of flowers and gifts for all your special occasion. Featuring from Hand Bouquet, Table Flower Arrangement, Baby Hamper, Get Well Soon Hamper, Grand Opening, Condolence Wreaths to many others. Surely, you can get the perfect flowers and gifts to all the special people in your life.
With our Same Day Flower Delivery, you will never worry about missing out any special day for your love ones. Give us a call and we do the rest. As a home grown Flower Shop, we provide island wide Flower Delivery Singapore 24/7.
Subscribe to The Bloom Outlet
Subscribe now to get notified on latest collection, sale-off products, and much more surprises.