Modern Corporate Flower Arrangement
Weekly Flower Delivery for Your Business, Office or Home
Our in-house floral stylists have all the expertise needed to arrange the exquisite floral design for you. From luxurious, modern, contemporary to traditional flower design for your office workspace, reception or building lobby, we sure to perfect your flower.
How does the weekly flower delivery service work?
Our floral stylist assists you from the beginning to end, from the design phase, picking fresh flowers to suit the style of your premises and finally bringing the masterpiece to your business. We deliver all across Singapore and provide corporate flower arrangements to all businesses from retail shops to hotels and multi-national companies.
All our weekly flower arrangements are fully maintained and taken care of by our design team to make sure your flower display stays gorgeous for the entire week. Our fresh weekly flowers are of the highest quality and always brought to you in stunning condition, radiant and ready to light up any space with warmth and fragrance.
No request is too small and we accommodate any number of design styles that our customer needs. Need advice on your corporate flower arrangements from our experienced florist? Call us today and take the first step to brighten your space.
Let our floral stylist know your budget and delivery date and we arrange stunning flower design and delivered specifically to suit you on an ongoing basis. You pay only for your flowers while containers and other hard goods are picked up with each new delivery to be reused.
Do you have a minimum to order or contact?
Start from $100/ Delivery for weekly accounts. No Contact.
 What are the delivery area and charges?
Free delivery for our weekly accounts. With our flower design expertise and having one of the largest flower delivery fleets in Singapore, we are ready to fulfill the most complicated of your weekly flowers island-wide.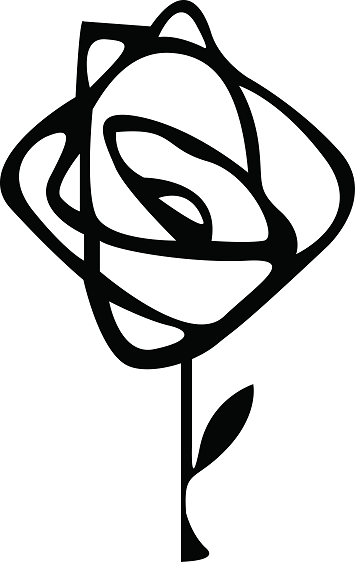 Ready to Start a Weekly Flower Delivery
Get In touch with us today!
Weekly Flower Delivery by The Bloom Outlet
Hey, are you looking for a store that offers weekly flower deliveries? You have gotten to the right place! We are the best florists in Singapore, and we offer the best services when it comes to selling, managing and selecting plants and flowers. We have the widest variety you can imagine so that you can choose the flowers and flower arrangements you prefer, at the most convenient prices for you. The limit is your imagination! Just think about it and here you will find it.
The Local Florist in Singapore Known for Luxurious, Style & Creativity
We are a creative local florist in Singapore, that offers the best quality services and subscription plans. For example, a very popular one is our weekly flower deliveries, which has already five-star reviews, because we are so responsible and professional that people love our services!  We have the most original and elegant arrangements of flowers, of all the colors you can imagine, as well as the type of flowers. We only offer the highest quality services and products, so if you are looking for a high-end weekly flower delivery service, then look no further!
If you are tired of ordering weekly flowers and, instead, want to participate in flower subscription delivery in Singapore, then this is the perfect place for you! You will be so delighted with our subscription floral arrangements program, as well as with our corporate flower services, that you will become a recurring customer, just as has happened to many others!
Get in Touch with us to Discuss Floral Subscription Service / Weekly Flower Delivery on Your Budget
What characterizes us the most as a company is that we pay a lot of attention to details, and we always keep in mind that the flowers we choose have to be of the best quality because you will use them for your office or home: you will combine them with the aesthetic interior of where you place them in, they will be the center of attention. That's why we offer a stylish subscription flower arrangements service: we deliver flowers to you each week – yes, but only the most high-end flowers. Each one of the weekly flowers we will send you will be selected carefully, so don't worry about anything!
Weekly Flowers Delivered Singapore Island Wide
We are your best allies when it comes to weekly Singapore flower deliveries! We will send your flowers to you whenever you want us to: just enter the address in the indicated box. For flower subscription service, our good client includes luxurious homes on Nassim, Sentosa, Orchard and Jervois, as well MNC corporate offices, hotels, art houses, boutiques, retail stores, Michelin Star Restaurants, showroom, property showroom and sales offices. Our florist team delicately display and maintains weekly flower arrangement with care and timeliness.
Residential and Corporate Modern Floristry Services that Truly Stand Out
If you were looking for a luxury florist that is also a floral design expert, then look no further! Our artisan florists are the best at what they do, which is to give you a top-rated service: select and deliver weekly flowers that have a wide variety and well-picked seasonal colors. Actually, our experts care so much about your satisfaction that our team makes frequent site visits, so don't worry about anything! We are the luxury resource for the weekly flower delivery Singapore you were looking for!
Our Client and Why Us?
We offer the most beautiful and unique service of weekly flower arrangements. Why would you trust in us? Because we will send you to wherever you want in all of Singapore's luxury flowers, high-end bouquets, all of the premium design and quality, at the best prices of the entire market. Some of the clients that trust in us and that believe we offer the best Singapore weekly flower delivery are MNC Corporate Offices, 5 Stars' Hotels, Top Tier Art Gallery, Style Boutique, Branded Retail Stores, Michelin Star Restaurants, Private Showroom, Luxurious Real Estate sales offices and Model Residences. Considering all of that, well, why would you ever let an opportunity like this one pass?
How to Start Your Weekly Flower Subscription?
If you want consistently high-quality and prompt, detailed service based on your design preferences when it comes to flowers and plants, then look no further! We can give you the subscription floral service that you deserve: a weekly flower delivery Singapore that you will absolutely love. Just enter the required information in the needed boxes, and we will tailor your scheduled deliveries. Don't wait anymore and subscribe to the service you've been looking for so much!
Our Impressive Reception Area, Front Desk and Office Lobby Flower Arrangements
We are the one-of-a-kind florists offering flower subscriptions you were looking for! We offer the most original contemporary arrangements you could find in our portfolio, perfect for the front desk, lobby and reception area of your company, as well as the counter or reception desk. You can expect gorgeous arrangements each week, but not only that: expect the fresher longer-lasting arrangements you will ever find! We offer only the best quality, handed by an expert florist: your weekly arrangement of flowers will be everything you've been waiting for!
The Best Singapore Weekly Flower Delivery is Our End Goal. We Take It Seriously When It Comes To Your Satisfaction!
Our subscription floral service is one of the best in all of Singapore: we offer an attentive and prompt service based on creativity, inspiration and innovation. Your flowers will be in the best hands: of experts and professional florists, so don't worry about anything! We open daily, from Monday – Sunday, and work 24/7, and we deliver Singapore island-wide all of the products and services we offer, so your weekly flowers delivery will never be late or a problem to us, no matter the day or hour. If you want the best subscription service that also offers the best delivery service, we are the best Singapore florist for you!