Singapore Orchid Delivery
There's more to flowers than being a romantic gesture or gift for special occasions. For some, flowers are what turn their humble abode into a sanctuary. In fact, a home is never complete without some indoor plants that breathe life into living spaces. Flowers not only add to the aesthetic of your home but also sparks joy in you!  The Bloom Outlet seeks to provide just that by putting together a team of skillful florists in order to craft the best blooms for your home with our exquisite orchid flower selection — truly a favorite amongst indoor potted blooms.
Premium Farm Fresh Phalaenopsis Orchid
Shop Online Luxurious Orchid Delivery
$0 Potted Orchid Plant Delivery in Singapore*
Order a stunning Phalaenopsis Orchid.
Add elegant beauty to any setting and give the gift of a living plant.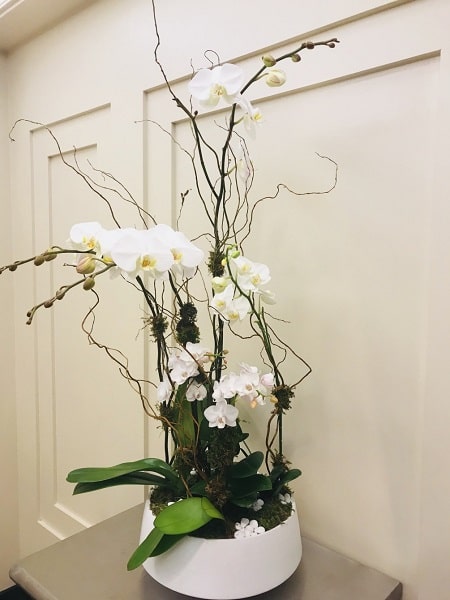 Orchid Care Instructions
Orchids are a favorite for indoor blooms not only because they are long lasting but also because they are quite easy to take care of. Through proper care and storage in optimal condition, a potted orchid may actually create new blooms in every season. Optimal growing conditions include indirect bright light, high humidity, and a room temperature between 50 F- 85 F. In this way, you are able to replicate the plant's natural condition allowing it to grow easily.
Place your orchid arrangement near the windows facing east or west. Indirect light is necessary as too much exposure often leads to leaf scorch. On the other hand, storing your orchids in a dark area with no access to ample light will lead to poor flowering.
Watering your blooms is important but do not put too much water to avoid root rot. Once a week is enough as orchids need to be dried out in between and only ample water is needed. Fertilizing orchids weekly may help produce new growth although it's not necessary.
To raise the humidity level in your home to achieve the optimal growing condition for your indoor orchids, you may use a humidifier or simply just mist plants daily.
Learn more about how to take care of your orchids from our expert florists.
Contact Us!
Email us and we follow up with you IMMEDIATELY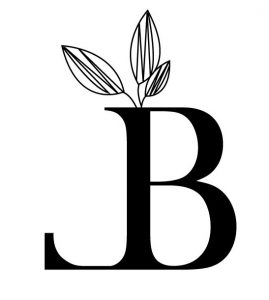 This Florist is amazing! We ordered a pot of orchid at 10 am and they were delivered the same day. To our surprise, they even send us a photo of the flowers they sent. I love that extra touch of service, we never get to see the flowers we order for people. very lovely and highly recommended.
Great service, beautiful orchid flowers, delivered when asked and awesome communication...will definitely use this service again!!!
mazing experience, professional, friendly, easy and exactly what I had ordered. Really liked the updates including the photo after the flowers had been delivered. Highly recommend and would use again.
Why Buy Orchid from Us?
Modern Orchid Arrangement Designs
With the largest variety of flowers, orchids are one of the most versatile floral species when it comes to designing the perfect arrangement for your space. The Bloom Outlet's team of florists are dedicated to crafting impeccable potted arrangements tailored to each customer's taste and budget. Our orchid arrangements are remarkably known for their ornamental and contemporary designs with an elegant mix of colors, structure, texture, and style down to the finishing touches. With countless options for color variations, stems, and pots, we can create various designs that would be the perfect decor for any space be it for your living room or office desk. Apart from homes, we also provide floral arrangements to corporate accounts and institutional accounts like offices and hotels.
When it comes to designing the perfect blooms for your space, we offer a seamless end-to-end experience. Our florists will assist you from selecting the flowers, to styling the arrangement,  up to finalizing the finishing touches with utmost attention to detail, and delivering your arrangement to your door.
Highest Orchid Quality
All of our orchids for sale are conditioned and maintained to ensure that they are delivered fresh and are long lasting. While we do offer weekly floral deliveries, an arrangement can actually last for several weeks to a month long with proper care and maintenance. We put a lot of work and thought when it comes to sourcing, storing and maintaining orchids. With each purchase, you are guaranteed the finest quality in all of Singapore giving you more bang for your buck and satisfaction for your blooms.
Potting Services and Exquisite Packaging
Attention to detail is at the core of our floral arrangement execution. This includes delicate potting services and exquisite packaging that is consistently chic and tasteful. We pride ourselves with our signature design of artful leaf- adorned glass vases, going beyond the conventional clay pots and jars. Expect to receive a floral arrangement that already serves as a decorative piece on its own. No frills, just ready to display pieces that would instantly add beauty to any space. Through our packaging services, you get the full experience of having your very own florist for your home without actually having to hire one.
Browse through our impeccable designs on our orchid page to see which design works best for your space or get in touch with our team to develop something that's more unique to your taste. Our designs can go from traditional to contemporary, grand or minimalist, depending on your need.  Our team will gladly assist you on your preferred design to ensure that your expectations are met.
Types of Orchids We Offer
Orchids are known to have the largest variety of floral species identified by its bilateral symmetry and petal shape.  We've streamlined the selection to  four orchid types that are most suitable for indoors and those that provide an aesthetic appeal for decorative purposes. Among which include :
  Phalaenopsis Orchid
  Cymbidium Orchid Types
  Dendrobium Orchid Varieties
  Cattleya Orchids
Timely Same Day Delivery
The Bloom Outlet stays true to its promise of providing unparalleled orchid delivery service in Singapore. With our large delivery fleet and dedicated customer service team, we offer island-wide same-day flower delivery to cater to your floral needs whenever you need it.
Order your blooms as needed or subscribe to our regular deliveries for a minimum of $100 so you can adorn your home with fresh blooms weekly.  The shipping fee will depend on the location of your shipping address and will be calculated upon check out. Free delivery may be availed through subscriptions with weekly deliveries to give you that seamless flower delivery experience. Save on delivery fees and pots which are reused upon delivery of new blooms.