Floral Subscription Services in Singapore
SINGAPORE'S BEST FLOWER SUBSCRIPTION
Flower Subscription Service - Weekly, Fortnightly or Monthly
Nature has always captivated the human species, from its beginnings on earth, when it had not even been invented language as we know it. And it is not only that flowers captivate human beings, but also that they calm them down, they restore the peace that is often lost due to the hustle and bustle of everyday life. One of the antidotes that doctors recommend against stress is to visit green areas or full of nature and vegetation because it is proven that it is something that works effectively to calm us and make us happy.
This is not the only reason for it to happen, but there are millions of flower lovers in the world, from those who want them to decorate their homes, gardens, offices and workplaces, to those who want to give them to their loved ones as a token of their incredible affection. If you are looking for the perfect gift to constantly remind someone special how much you love them, consider giving them flowers through our flower subscription service: it is the most practical and simple option in the world! It is perfect for special dates, anniversaries and more.
Why You Should Choose Us for Your Flower Subscription?
We are professionals in the field of floristry, and we are as in love with flowers as you are: we share the belief that flowers are among the most beautiful gifts that can exist in the world, as well as the most faithful and incredible companions that we could ever find. We have years of experience in the field and we want to help you to constantly receive the best flowers in the market, selected by expert florists who have a lot of passion for the work they do.
We Have the Best Flower Subscription service in Singapore.
There are many reasons why anyone might want to buy flowers constantly – but, after all, the reason does not matter: the only thing that matters is that we share that huge love for flowers and the joy they bring when we see them, touch them or smell them. After all, who wouldn't be enchanted by a beautiful gift such as flowers? Who wouldn't want to decorate their home with some of nature's beautiful, fresh flowers?
One of the most reliable, economical and practical options if you want to constantly have flowers in your preferred place in our flower subscription service: just enter the required information once, and you will have fresh and beautiful flowers that brighten up your days weekly, every two weeks or monthly!
Choose what your perfect flower subscription will be like:
Frequency: This feature is the most prominent among the flower subscription services because the frequency of sending flowers is an important key. We offer weekly or bi-weekly flower delivery if you want to have your house filled with the freshest flowers on the market promptly; and we also offer the service monthly and every three months, for those who want flowers constantly, but in moderation. Monthly flowers are perfect for anniversaries with a couple you may have: flowers would be the best way to remind them how much you love them! The ideal gift to show your affection.
Flowers and their colors: Giving flowers away to someone special or having them at home for your personal enjoyment is not only about the gesture, but also about the details. While it is true that flowers in general would brighten up anyone's day, we must take into account that some people like the most a certain type of flower, or that they would choose a color over another. We offer this feature so that you can frequently get the flowers you like best, in the color you like best, or that you can give the flowers you prefer to that special person in the type and color of that person's favorite flower. You can also send them various types of flowers and in various colors, because in diversity there is beauty, and because we think about what each customer might want.
Quantity: Although everyone likes flowers, not everyone will like the same quantity: some people only need a small bouquet, but there are others who want large quantities or are not satisfied whatsoever. You may also want to decorate your whole house with flowers, so you may need lots of them – and if so, do not worry! You can choose how many bouquets or how many flowers you want us to send constantly to wherever you want, without any problem.
The place: Whether you want flowers for your home, office, work, or for a friend, family member or a special someone, we deliver our products anywhere in Singapore. Just enter the necessary information in the appropriate box, and we will take care of everything.
Customization: There are other details you can add to your subscription, such as adding a written note with a specific message in case you want to give a gift with these flowers. Besides this, remember that you can always pause or cancel your flower subscription: you can hire our services for as long as you want, without any pressure.
Need the Flower Subscription Immediately? 100% Reliability and AAA+ Quality.
We work with the most experienced experts in the market, and they create the best products from all over Singapore. Our floral arrangements and other services are impeccable, which makes customers constantly return to our shop – that is why we have so many positive reviews! We will take your flowers in perfect condition anywhere you want, without you even having to leave your home – isn't that wonderful? Just place your order right now!
You will like our services so much that you will hire us again for any product you want related to flowers, plants and decoration. Don't you believe us? Try now and see for yourself!
We are Singapore Top Review Florist for Flowers Subscription. See What Our Customers Have to Say About Us!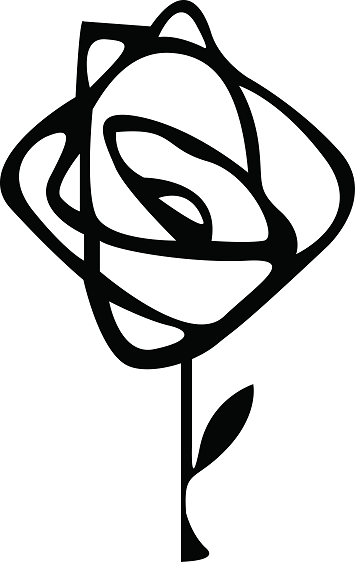 Ready to Start a Flower Subscription
Get In touch with us today!