You can be practical, elegant, or luxurious when you choose to customize a baby hamper as your gift on baby showers. A customized Baby Hamper Singapore is a special way of expressing your happiness and excitement for a sister, cousin, or friend who expects a baby soon. To customize a hamper of Baby Gifts Singapore, you may want to follow these suggestions and have your special gift delivered on the day of celebrations.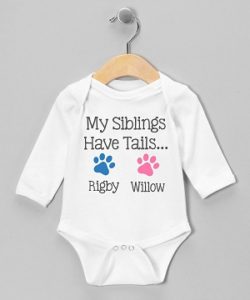 Hampers of sleeping needs
Since baby sleeps the whole day, it is essential to have the best and most comfortable sleeping essentials like baby bed or crib, beddings, soft mattress, blankets, pillows, and bed sheets. The baby's skin is sensitive, so if you will customize a baby hamper delivery of baby sleeping needs, it is best to choose items that are suitable for baby's soft and delicate skin.
You may also choose to customize a newborn hamper Singapore and fill it with baby daily essentials like baby clothes, booties, mittens, diapers, wipes, bibs, and baby bottles. Although they already have enough supplies of these essentials, it will be a delight to have more because the baby will definitely need more for the first few months.
Hampers for bath and hygiene
Another hamper that is nice to customize is a hamper of bath and hygiene products. You can add a set of baby soap, shampoo, lotion, and cologne from a popular brand of your choice then add some from different brands to complete the hamper of newborn baby gifts Singapore.
You may also give a customized hamper of toys that include stuff toys, educational toys, musical toys, teething toys, play mat, and more. The baby boutique shop and the florist shop has all kinds of toys for baby shower gifts Singapore.
Aside from baby feeding bottles, you may add extra silicon nipples in various sizes and pieces of cups, bowls, and spoon and fork. In a few months, the baby will surely need all these items. Customize one for the baby and have this special baby first month gift delivered on the day of baby shower party.
Customizing the Baby Hamper Singapore is an easy task when you know what the baby needs. You can ask the parents of a list of items that they need for the baby or you may check the gift registry list to help you pick the right items.