Top 5 Most Popular Baby Shower Gifts Singapore
Many individuals would think of gifts like baby feeding bottles, diapers, baby clothes, or beddings when choosing a gift for the baby shower. These are commonly picked from the baby gift shops because they are useful. But to some who want something different, a Baby Hamper Singapore is among the popular Baby Gifts Singapore given on baby showers. The hamper is commonly filled with these top 5 most popular baby shower gifts Singapore: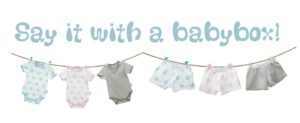 Baby sling
Moms nowadays love to use baby sling because it is very convenient and comfortable to wear when going out or when doing household chores at home. The sling allows moms to work with two hands while carrying the baby. It also strengthens the bond between the little baby and the mommy. This is the reason why a baby sling is a great baby first month gift.
Baby monitor
It is so comforting for both mom and dad to have a baby monitor installed inside the house and nursery room. This will keep them at peace and assured of what is happening to the baby every minute of time. It is a popular Gifts for baby shower nowadays as many parents want one installed at their homes.
Baby books
Instead of toys, many prefer giving the gift of knowledge by sending or bring a baby hamper delivery of educational books and stories. Parents who love reading will appreciate the thoughtfulness, and it can be a great way for them to start a library while the baby is still young.
Baby musical toy
A musical toy is very popular because of its musical playing system. The lullaby songs are helpful and so do the happy songs. Babies love to listen to music naturally, and it helps in the development of the brain.
Baby play mat
A play mat is perfect for the growing stage of the baby. For playtime, nap time, or tummy time, a colorful and soft play mat will keep the baby entertained for a while. Most of the play mats are padded and printed with cute and adorable cartoon designs to get the attention of the baby.
There are so many popular baby shower gift items to choose from. As you give the Baby Shower Gifts Singapore, whether with all these popular items or just one of these, make sure that the item you choose is safe and appropriate for the baby to avoid untoward incidences that may put the child at risk.