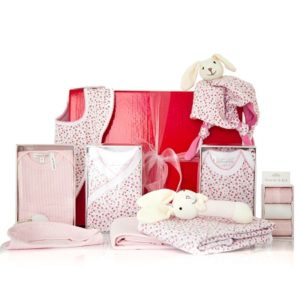 If you are attending the baby shower party, you need to shop for unique baby shower gifts to give to the new parents. Everything that you want to give them are within your reach through the florist in Singapore. You can ask for help or search through the internet to find the best and most unique Baby Hamper.
Personalized Baby Hampers
If you feel like creating your own hampers of gifts, why not shop for personalized baby hamper. The flower shop Singapore has lots of gorgeous ideas and items that you will need if you are planning to create one. In a classical or vintage design or in a modern or trendy style, the florist can help you customize the hamper for your unique baby shower gift. Personalization of the baby hampers can also be done by creating your own sets of gifts or making an item with your own hands and skills.
Organic Baby Hampers
Green and eco-friendly, the organic baby gifts and items are specifically crafted to pamper the baby and the new mom with high quality products. The best florist Singapore offers a wide range of collections that are not just safe for the baby but also beneficial to the mommy. The new baby hamper of organic baby products are great for all babies and mommies. Look around and compare products and prices to get the best items to include in your organic baby hamper for the baby shower gifts.
Themed Baby Hampers
There are different kinds of themes especially meant for baby showers, and for each theme, there is a perfect themed baby hamper to give. The newborn hamper styled depending on the theme of the party is a nice way to make your gifts memorable. The choices are wide and varied and they even go beyond pink for girls and blue for boys. A flower delivery of this hamper is also a great way to add excitement to the party.
The baby shower party and the celebration of having a new baby in the family is something the new parents will remember for the rest of their lives. You can make it even more memorable to them and to everyone by carefully choosing the gifts you give. Whether you prefer giving baby's basic essentials or funny and trendy baby items, the florist can give you wide selections of unique Newborn Baby gifts to choose from.