Another ability that flowers have is expressing sympathy and condolence. Sending sympathy or condolence flowers is surely a friendly way to support and comfort people who are in lost. You can then pay a visit to the bereaved with flowers in your hand to show them that you are willing to support and care for them. However, you have to choose your flowers appropriately and not choose them randomly. Below is the list of the best sympathy or condolence flowers you can choose from the florist: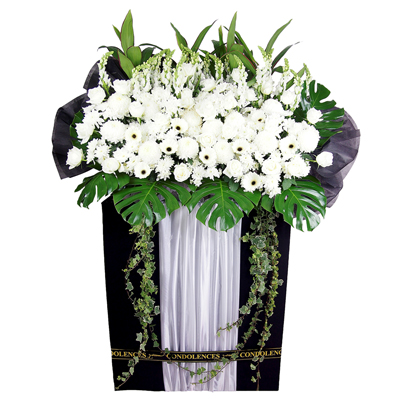 Lilies
Lilies are the first flowers that can be considered as sympathy or condolence flowers. With their white color, Lilies are just the best in representing the purity to symbolize the innocence of the deceased, that they have been restored to a pure soul.
Carnations
Carnations can evoke such admiration and last for a long time; a perfect choice for flowers to comfort and support the bereaved.
Gladiolus
Gladiolus are the classic flowers that usually used for an arrangement in a traditional funeral. The color variety of Gladiolus is also able to express the moral of integrity for the deceased as well as the sincerity.
Roses
Roses, especially the white Rose can also be a great choice for your condolence or sympathy flowers as they can support the bereaved with their beauty.
Daffodils
Daffodils can symbolize the renewals or new beginnings. That's why they are also can be a good choice for you to support the bereaved with your sympathy flowers.
After all, you don't have to worry because you can always ask the help of online florist to pick the flowers for you. Make sure that the flower chosen can evoke a happy feeling and make the bereaved feel calm with your flower presence.