thebloomoutlet.com | Do you have someone special who is celebrating a birthday soon? What would you do to make your special ones feel special on their special day?
You can give them a birthday gift, but you need more than just any gift to make the gift receiver feel special. Give them something beautiful, thoughtful, and meaningful to make the gift become the memorable one and you definitely would not fail to make them smile; a birthday flower.
Birthday Flower Singapore – The Perfect Birthday Flower for Each Month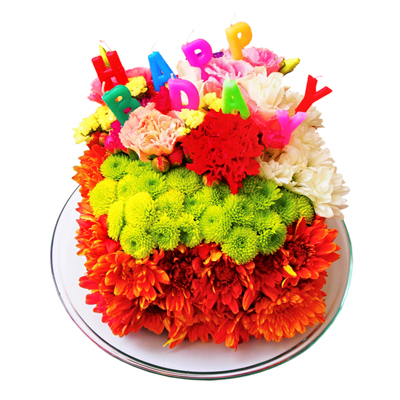 Do you know that flower delivery is always the most elegant and the safest gift you can consider to give to? Flowers are always enjoyed and appreciated, almost every people love flowers and cannot deny the happiness that brought by the beautiful blooms, especially if the flowers are from someone they care about.
Moreover, flowers are the most thoughtful birthday gift to give since every month has its birthday flower. Every month of the year—January, February, March, April, May, June, July, August, September, October, November, and December—has a flower to represents them. Giving a flower that suits with the birthday month will show your extra thought in the gift and will make the receiver see how you pay attention with little details because you care with them.
Here is the list of birthday flower for each month of the year:
January: White flowers are the best for this month. The combination of Carnations and Snowdrops will be the best gift for people who born in January.
February: Flower such as Violets and Primroses will always become the flower for February. Send them in a beautiful flower bouquet and make the best birthday gift ever!
March: Yellow is the color for March. Some fresh Daffodils will be the most suitable choice to add the extra color here.
April: Pink flowers like Sweet Peas or Daisies are the most suitable choose for April's birthday flower.
May: Lily of the Valley and Hawthorn is the lucky birthday flower for May you can choose.
June: Red is the color for June. That makes the red Rose or English Rose become your perfect choice.
July: Flower like the pink Larkspur is great for July.
August: Flower for August is Gladioli, the yellow Gladioli with the perfect arrangement is just the best suggestion for Augusts' flower.
September: Birthday flower that consists of purple Asters and a sweet greeting card will be the sweetest gift for this September month.
October: Feisty orange is the color for October, and that makes Gerbera Daisies perfect to be your choice.
November: Yellow is the perfect flower to bring happiness in this month. Flower Chrysanthemums will then be really appreciated and thankful for as the birthday gift.
December: A lovely arrangement of Narcissus or will be adored will the birthday receiver and won't make them disappointed.