thebloomoutlet.com | Best flower delivery in Singapore. There are a few steps you need to do if you want to make a great Christmas. Christmas is one of the most awaited occasions in life, who doesn't feel happy and excited when thinking about Christmas? Christmas means a long holiday, beautiful snows in some countries, excitement, and a lot of gifts! Even so, Christmas sometimes can be stressful if you don't have a good preparation.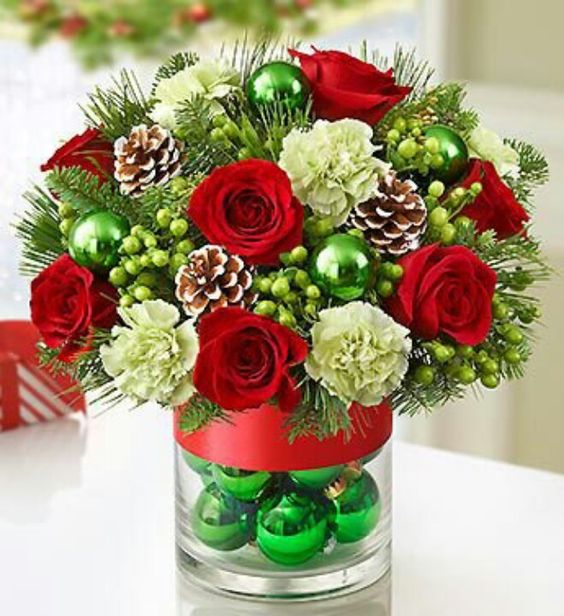 4 Steps to Prepare a Great Christmas
To avoid a stressful Christmas, you could do these four steps:
Start early
This will make your Christmas less stressful and a lot easier. There are only so much you need to prepare for Christmas: The Christmas food, the Christmas tree along with the Christmas decoration in your home, the Christmas gift, and also the Christmas event. Most of all, in terms of buying the Christmas gifts—and not just a usual gift. There might be special people, and you would want to give them a special gift too. So, start your Christmas planning early could really come in handy as you won't be confused in choosing the gift in a short time.
Make a gift list
Make a list of people you would want to give the Christmas gift. Make sure that you include your family, your loved one, your dear friends, or whoever that is close to you they are actually the ones who really deserve the Christmas gift from you.
Prepare your budget
This may don't sound too pleasant, but this is actually a crucial or a very important thing to do. We know that we need money to do anything, you cannot buy some things without money, that's why you need to prepare your money or budget for Christmas.
Research online
In this modern era, you are available to find and buy things online. To save you from spending a lot of time and energy to prepare Christmas, you can go online. Example: do some researches about Christmas like kind of Christmas gifts along with the prices. Now, you even can buy and get the gift by ordering it online. There are some services like florist delivery online you could use, especially if you want to send flowers as your gift. Christmas flower is absolutely one of the loveliest gifts you could think of.
Christmas Flower Delivery Singapore
When you are confused in choosing the right gift, a Christmas flower delivery from us could be your best choice! Flowers are just too beautiful and perfect for any occasions like Christmas. This would eventually make the Christmas of your loved ones more cheerful and merrier.