thebloomoutlet.com | Best flower delivery Singapore. A bridal bouquet is one of the most important things you need to prepare for you're a wedding, especially for the beautiful bride. It is a lifetime accessory since it is the only time you—as a bride, get to carry a hand bouquet of flowers specially designed for you, on your special day. Considering this, you need to read and notice some suggestions in choosing the best bridal bouquet :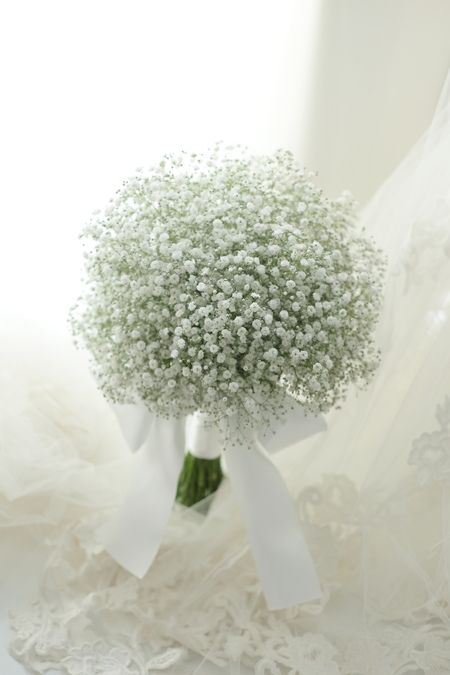 Tips to Choose a Bridal Bouquet
1). Match the flower bouquet with the wedding dress
Just because you are the one who will carry the bridal bouquet, you need to make it look match on you, especially the colors. You don't want to bring a bouquet of Red Roses if your wedding dress is in blue, or another dominant color that doesn't fit with the red in Roses, right? If it's possible, don't forget to bring the picture of your wedding dress when you want to go to a florist for a bridal bouquet consultation.
2). Carefully mind the size and the shape of the flower bouquet
Still about matching it with the wedding dress, you need to pay attention to details like the size and the shape of the bridal bouquet to look elegant with you and doesn't hide the beautiful details.
3). Add some personal touch on the flower bouquet
Try to choose flowers that have a personal meaning to both you and your partner (your husband). You and the love of your life might be having a favorite flower or have some memorable things with a particular flower, so use them! It will make the decoration of your wedding will look more personal and add more meaning to it.
4). Choose a comfortable bouquet to hold
Not only beautiful, but your bouquet also needs to be comfortable. Just because you will hold it for the rest of your wedding day. You don't want to hold a beautiful bouquet of flowers, but it cannot make you feel comfortable all day long, right?
Then, have you decided how is your bridal bouquet yet? Whatever it is your choice, bridal bouquet Singapore will make the most beautiful and memorable bouquet for you in such a convenient way.