Everyone would agree that wedding is one of the most important events in life. This is only one of the reasons why you have to prepare your wedding perfectly, including the wedding flowers. Aside from making your wedding look more beautiful and complete, wedding flowers also the thing that makes your wedding become more meaningful—especially the wedding flower bouquet.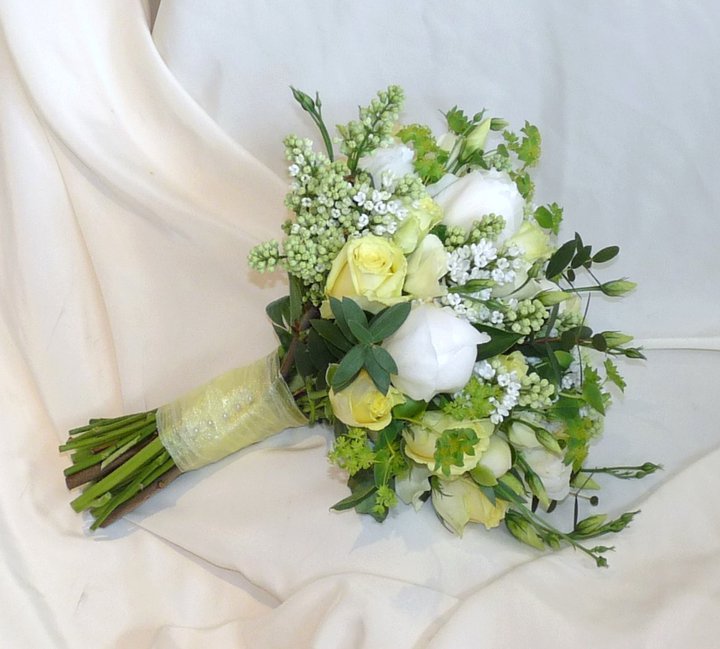 A wedding flower bouquet or a bridal bouquet should be a bouquet of beautiful flower arrangement that holds by the bride. There is too many kinds of flowers and its arrangement you can choose. However, you have to choose it right and accordingly. Below are the different forms of wedding flower bouquet you need to know before you choose one:
Hand-Tied Bouquet
The hand-tied wedding flowers bouquet is a nature-inspired look; a kind of bridal bouquet that perfect for weddings in summer or takes place of outdoor such as garden or beach. Even though this is actually appropriate for any kind of wedding setting too—formal or informal.
Cascade Bouquet
This is the "waterfall of blossoms" bouquet. This form of bridal bouquet will make the bride in a simple wedding dress look more beautiful as the flower arrangement is really beautiful to look at.
Posy Bouquet
This wedding flower bouquet form is the smallest yet most elegant. Florist usually uses flowers like Baby Breaths, Lily of the Valley, Spray Roses or other kinds of small and elegant flowers that definitely able to impress everyone on your wedding.
Round Flower Bouquet
You can say that this form of wedding bouquet is the most common choice for a wedding. The arrangement is quite similar to the Posy bouquet but larger and contains more than one flower. The wedding flowers that are perfect for a formal or casual wedding is this.
Now you can see that there are many types of wedding flowers you can choose, not only their kinds, colors but also the designs or the form of the flower arrangements. This is why you can always ask a help of a wedding florist to create or make the most suitable wedding flowers for you. Just make sure that it's fit with the theme of your wedding and have a suitable flower meaning too.
The perfect wedding flower bouquet will beautify and complete your wedding and set a happy and joyous mood there.