When the Mother's Day is coming up, you have to think at least one simple gift to give to your mother. The truth is that, no matter how old you are, you will always be your mother's dear kid. That's why your mother is going to be really happy when you remember her special day or do something special for her on the Mother's Day. Anything that you give or make to her will surely be cherished.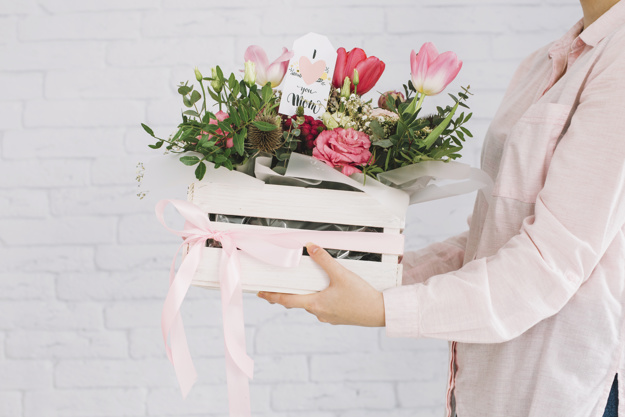 It is not a matter of the price or the value of the gift you give her, it is about your love and sincerity that she considers. If you really don't have any money to buy her something, you can then simply make your own gift! Let it be handmade Mother's Day card or other handcraft of Mother's Day gift you can think of. Even some simple nice writings you write by yourself for your mother will be real enough since the gift comes from the heart.
Below are some examples of nice things you can write for Mother's Day:
A poem
It doesn't matter if you are not great at writing poetry. Your mom will still think that it's cute when you put an effort to write her a poem. Poem or poetry is simply a great idea to express in short lines how you really love and appreciate your mother. Write a poem that describes her or little things that you love about her, it will eventually warm your mother's heart as she reads it.
A love letter
Don't think that a love letter is only shared between lovers. Love letters can actually become a romantic thing you do or give to your mother as well. Lover letters can be written or given to anyone that we love, too. Now you can sit down with a piece of paper and pour your love to the letter with the words from your heart; tell her that you love her so much. You can write some memorable moments you loved with her or anything that you love about her and that you are thankful for her existence in your life. Write it down on a nice paper and use a pretty envelope to seal it.
A shared journal
This is definitely the greatest thing to write on the Mother's Day and is a valuable Mother's Day gift. Give her a blank journal for her to write and pass it to you, then you write something too and pass it to her, and make that activity going on and on. This will tighten and strengthen the relationship between you and your mother and also helps to be a keepsake of memorable moments together. You can write about dreams, memories, experiences, thoughts, and any other thing you want your mother to know.
Quotes
If you cannot find or write some words by yourself, you can find some nice quotes or lines in a book, movie, and even song. You won't go wrong to borrow the words of some writers as long as you put the source and don't assume it as your own words. You can then put the quotes on your own handmade Mother's Day card to make the gift look more special.
A message on a cake
Another unique or creative idea is by writing an "I Love You" message on a cake. You can make your own cake or buy a cake and tell the cake shop to put your "I Love You" and "Happy Mother's Day" message on top of the cake. This is such a sweet gift your mom would love so much!
You can choose one or two options of the six points above to make your mother feel special on the Mother's Day. You can even buy a bouquet of beautiful flowers and give it along with a pretty Mother's Day card from a florist Singapore and give a surprise flower delivery to your mother.