Flower delivery is a service that everyone can use to buy and send a special gift of flowers to the special one. With the existence of such service, the activity of buying and sending flowers are so easy and convenient, and that must be no reason for you to hesitate about buying or sending flowers anymore.
However, the flower gifting is now in a wide variety and choices that make people can have the best flowers and arrangement as they wish; not always in a bouquet. Below is the list of the wide array of popular choices in florist delivery Singapore: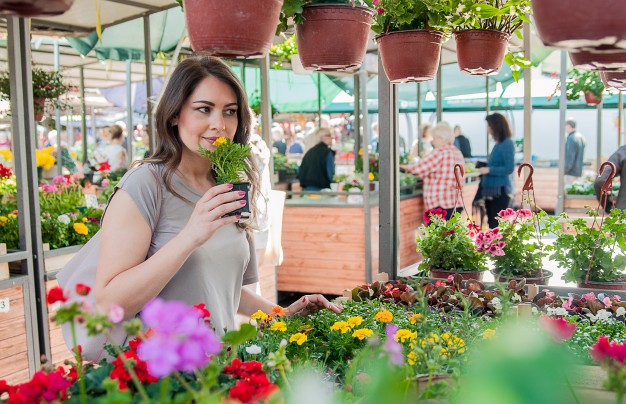 A basket of flowers
Flowers can be beautifully arranged in a basket. A basket of flowers is even one of the most popular choices of flower gifting besides a flower bouquet. The flower delivery Singapore can help you create and send this beautiful flower arrangement for your flower gifting that surely won't disappoint your recipient.
A box of flowers
Flowers in a box or boxed flowers is the modern designs of flowers. You can have the beautiful arrangement of flowers in a box that presented in such a romantic way for your loved one. Definitely one of the best choices for an anniversary flower gifting since you can also ask the florist Singapore to form letters with a message of "happy anniversary" on top of the flower arrangement.
A potted plant of flowers
This is absolutely the perfect choice when you know that your recipient loves gardening or collecting flower plants at home. A gift for you can add their collection and they will surely be happy about it. Besides, this kind of gift can last long and could make the recipient remember you every time they look at them as they will need to take care of your flower plant gift.
A hamper of flowers
A hamper of flowers can consist of some complimentary flower arrangements along with the other gifts such as chocolates, good edibles, and many more. This is absolutely a kind of gift that will bring happiness and excitement to whoever is the recipient.
A single stem of flowers
A single stem or a single flower is so simple but still can be a lovely and appealing gift to give. It's all depends on how you choose the flower and how you deliver the flower. If you have a tight budget, this can be your best choice, too.
Those types of flower arrangements mentioned above are the popular choices of flower delivery you can easily get from a flower delivery Singapore. Such an interesting and lovely gift to give, right?