Birthdays are another important occasion to celebrate; definitely worth celebrating with the loved ones. And nothing can beat the happiness of receiving a gift when it comes to a celebration such as a birthday, especially if the gift is beautiful and meaningful like a bouquet of flowers from the special people. If you want to celebrate your loved one's birthday and would like to give the best surprise, you will never go wrong with a birthday flower delivery.
The Best Birthday Flower Gift for the Loved One
Flower delivery Singapore is available in a wide range of colors and designs, and you can choose one based on your preferred style or some considerations of the receiver. The florist Singapore can create a perfect flower arrangement that suits the celebrant's tastes. Below are the most common choices of birthday flower as the examples: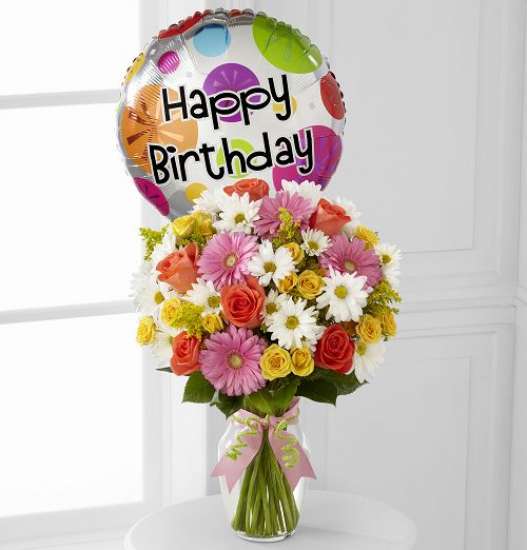 Roses
Roses are not only for Valentine's Day or any romantic purposes. Roses are also a great flower gift to give on other special occasions like a birthday. Then why don't you buy a bouquet of this beautiful flowers for a birthday gift? This can be a really sweet, beautiful, and—still— a romantic gift you can give to your loved one on the birthday. And not only red, there are orange, yellow, white, and pink color of Roses that you can choose based on the meanings you would like to convey to the receiver.
Sunflowers
Sunflowers are the brightest flower among all. Not only the color but the shape itself is able to resemblance a sun—just like the name of the flower. This is why Sunflowers are a really great choice to wish people the happiest birthday; they have a vivid color that can cheer up the surroundings and of course, the celebrant's heart.
Lily
Lilies are attractive and exotic. Lily also hold such a kind and beautiful meaning of innocence and purity. That's why Lilies are also a delightful flower choice for a someone's birthday gift.
Gerberas
Like the Sunflowers, Gerberas also the happy flower that can make a day become brighter, especially on a special occasion like a birthday. A bouquet of Gerberas can be a perfect birthday gift since it gives a sense of cheerfulness and innocence. Definitely will attract the attention of the people.
Mixed Flowers
You can not only choose one kind of flowers but combine more than one or two flowers in one arrangement. Birthday flower is best in mixed design like this, though. This type of flower arrangement can create a very beautiful design that able to bring happiness to the receiver right away.
After all, your flower gift must be a thoughtful one. Don't just randomly choose and pick a flower since we know that flowers have meaning and can create such a great impact or impression to the receiver.