It is just a usual scene to see a lot of shoppers during holidays that are busy searching for the right gifts for their loved ones. It is quite confusing for you to decide what gift to buy because you will not only focus on your budget but you also have to be assured that it will be appreciated. So if ever that you want to surprise your girl on Christmas, with flower delivery you can easily give her a bouquet of flowers with a teddy bear or chocolates.
Tips When Planning to Send Flowers on Christmas
Christmas is definitely a busy time for everyone. For sure you would not want to deal with the crowd when looking for Christmas gifts. So one of the best options you have is to order flowers from an online florist. In fact, lots of florists in Singapore offer their services online to acquire more customers. But before you place your order online, listed below are some tips that you have to put into consideration.
If you want to avoid last-minute shopping knowing that you will pay higher charges, you have to order Christmas flowers ahead of time and grab amazing deals and discounts from the best florist in Singapore. You have to create your plan and as much as possible come up with the colors and types of flowers you want.
It is also important for you to know that a florist online can also offer you other stuff such as potted plants, stuff toys, and balloons.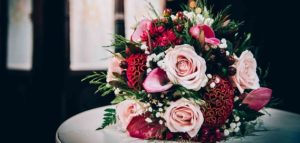 You also have to identify the gifts you need for Christmas to prevent placing orders many times. This will not only save you time and effort but you can also acquire the services at cheaper rates for bulk orders.
You have to keep in mind that florists differ with the cost of their flower delivery service. So if you don't want to spend much for the service knowing that you will have to deal with lots of expenses on Christmas season, then consider comparing the rates of each florist. However, make sure that you won't sacrifice the quality over the price.
It is also necessary that you provide the online florist  with accurate details about the name and address of the recipient. Take time filling out the form because you can't blame the florist if they have delivered the flowers to the wrong person if you have given them the wrong details.