thebloomoutlet.com | If you are at the time of planning your wedding now, don't forget the wedding car decoration. Whether you have a car on your own or you hire the car for this special occasion in your life, you need to decorate your car and make it the most beautiful ride as it will carry you and your partner on the most beautiful moment in your life. Having your car decorated will make a big difference on the big day; not only make the journey to and from the wedding feels extra special, but a good wedding car decoration also will create a memorable experience for you and your partner, as well as everyone who is attending your wedding.
Unique Ideas for Wedding Car Decoration
Below are some unique ideas for wedding car decoration you can follow: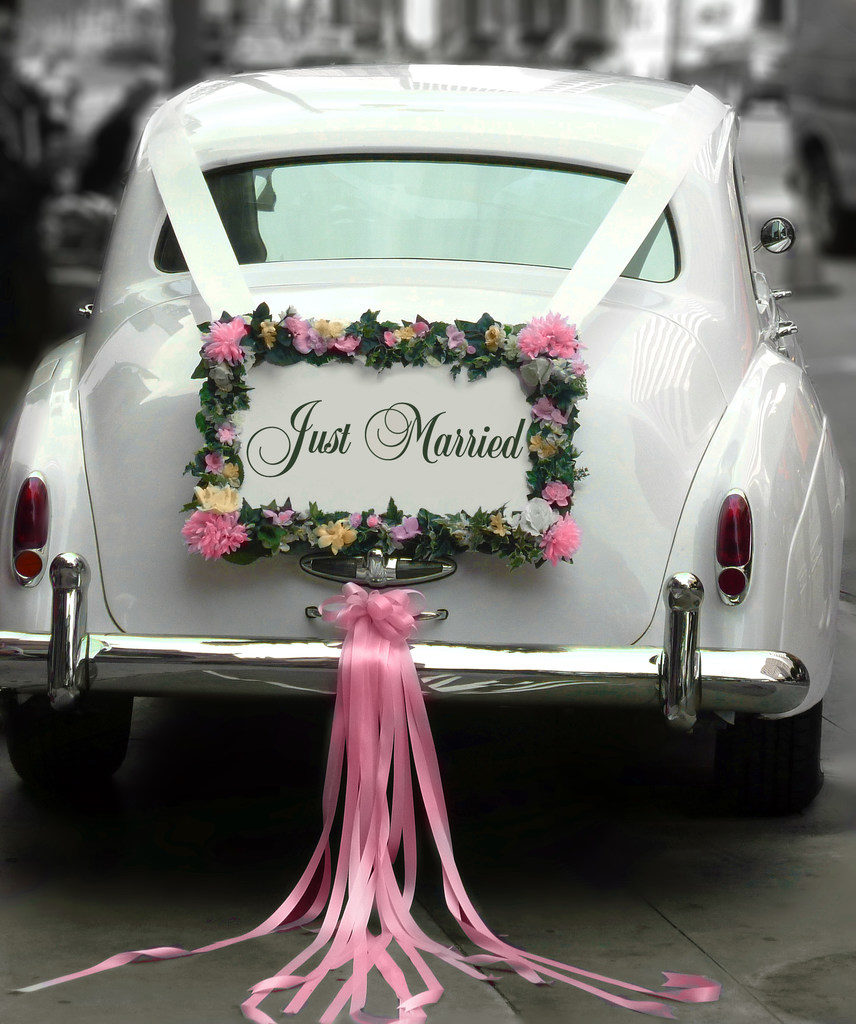 Classic wedding car
Some people just love the classic thing! And classic will never feel "old" if you decorate it right. Instead, an excellent decorated classic wedding car will make such a great impression with its calm and vintage vibes.
'Just Married' sign
A wedding car with the "Just Married" sign outside the car will be one of the great ideas for your wedding car decoration! Put the sign in the rear window of the car or attach it to the exterior of the car. However, this sign can be designed for you and your partner particular tastes and preferences. The "Just Married" sign is indeed the most inexpensive and the easiest ways for the special touch on your wedding transportation.
Bows and ribbons
The next suggestion for your wedding car is to add bows and ribbons to the car. The bows on door handles and ribbons on the front car will make the wedding car look more attractive and bring the happy vibes. After all, this idea of wedding car is the most popular since it manages to be classy but romantic too at the same time.
Flower arrangement
Flower arrangements can be put or positioned anywhere on the car. The beautiful arrangement of flowers will make your wedding car look so much more beautiful and fascinating.
After all, you can always believe a florist to do the wedding car decoration for you. Some florists provide its customer with the service to decorate the wedding car with their flowers (or anything you would want to be attached to the car decoration). Just tell the florist about the theme of your wedding or what you would want for the car decoration and they will do it for you.
A wedding car is one of the things that can impress the people who attend the wedding, so make sure that you use the trusted flower shop to decorate your wedding car. The well thought-out and beautiful decorations can add an extra touch to make your wedding unforgettable in the right way.