When a new baby is about to be born, sending baby hampers as a gift is a nice way to welcome the baby. The arrival of the new baby can be more exciting if you will send or give Baby Hamper  that is filled with useful and essential Baby Gifts. For a new mom and dad, there are hundreds of newborn gifts to find at the flower shop. Check out these ideal baby hamper gifts for the arrival of a new baby: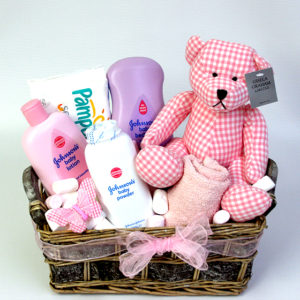 The new parents will need more supplies of clothes for daily use and for occasional use. As the baby grows, new sets of clothes will surely be needed. You can help them out by sending baby hamper delivery of new clothes, whether on baby showers or on the day of the arrival of the new baby.
For the arrival of a newborn to the family, you can send diapers as baby first month gift. The baby will surely need more diapers each day, especially during the first months. Check the flower shops and the florist's shops for discounted deals for hampers of diapers and buy diapers for less the price.
If you are sending gifts for the arrival of the baby, or for the baby showers, you can choose a hamper of baby feeding bottles, including baby feeding set to expect the need of the baby when it is already time for the baby to eat solid food. The hamper contains these gifts for baby shower and you can send it when the baby arrives.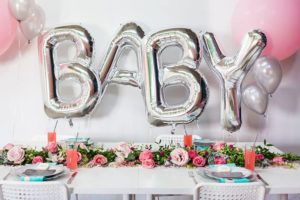 When the baby arrives, mom and dad will surely need tons of baby bath items. Send them some in a beautifully arranged newborn hamper Singapore. Baby bath items include baby soap, bubble bath, shampoo, lotion, baby powder, cotton buds, cotton, wipes, and baby towels. These items are also great for baby shower gifts.
Baby beddings are a nice gift to give for the arrival of the new baby and for the baby shower party. Although the newborn baby does not really need extravagant beddings, it will still be a nice gift to give because the baby needs beddings sooner or later.
The Baby Hamper  is a great choice when it comes to gifts for the arrival of the new baby. The gifts are high quality and carefully selected to provide comfort and joy to the family.