thebloomoutlet.com | What is the first thing that comes to your mind when you hear that your friend or your relative is giving a birth? Congratulate them? Visit the newborn baby? Or perhaps, you would want to give them—the parent and the baby—a gift as to show your friendly thoughts in this kind of special time? Giving a gift for the parent or the newborn baby or even both is an option but necessary, especially if the parent is someone who is close to you.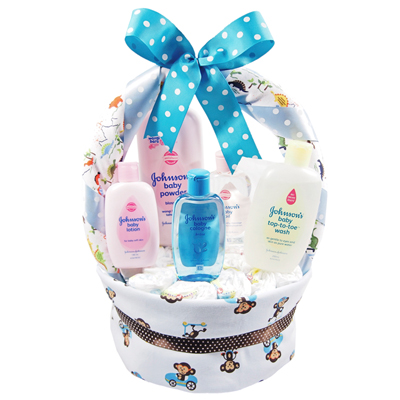 Tips to Choose a Baby Hamper Gift
There is some kind of gifts you could choose, but baby hampers Singapore is absolutely one of the best choices. You can make your own baby hamper gift, or you can order the baby hamper gift on some available services. However, here are some tips for a great baby hamper gift for you:
Choose a theme
If you want to make your own baby hamper, you can first think about the theme you want for the hamper and then buy the stuff for the basket that related to the theme, or you can just order based on the theme you desired for the basket.
Choose the right product
If you already choose the theme, don't forget that you also have to think about the right product. Buy the product only for the best quality.
Choose the right basket
The designs of gift basket can really depend on the basket; the size and the form of the basket. This is why you have to choose the right one or at least make sure that the basket is fit for the stuff you want to buy as the gift. The size of the basket and the number of products are must balance to make it look appropriate easier in arranging.
If you are already choosing the right theme, the right product, and the right basket, you don't need to worry about your gift; it will certainly become a lovely gift to the happy parent and their newborn baby.  It is important for you to know how to choose a baby hamper, though. A baby hamper is a good choice, but not every baby hamper is a good choice. After all, it will all become easier if you order or buy the baby gifts Singapore online where you can still customize the basket. This way, you won't be spending too much time and money to get the most appropriate gift.