thebloomoutlet.com | Flower Delivery Singapore. There are times when you need to send flowers to a hospital, whether you send it for a get well soon gift or just a way to make them smile and brighten the day during a-not-really-good-time at the hospital. But before that, you need to be aware and understand some things at the hospital.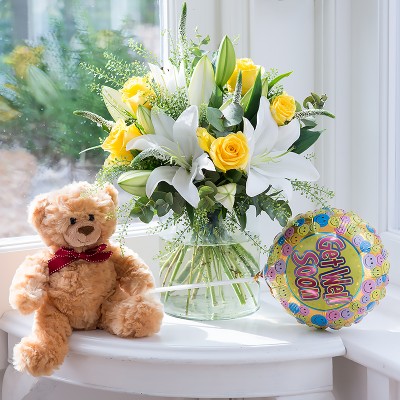 First, check the hospital
Some parts of the hospital do not allow flowers in it because of the patient's immune sensitivity. An example is the intensive care room. So, before you order, buy, and send the flowers, make sure if you check the hospital first; call the hospital and ask if the patient can receive flowers or not. The staff of the hospital may suggest you some good floral choices that are safe and allowed in the hospital.
Second, be wise with the size
A bigger size is not always good, especially if you want to send it to a hospital. Why? Because the size of hospital rooms is limited. So, be wise with the size. A small bouquet is actually enough to make someone smile if you send it sincerely from your heart.
Third, choose the best florist delivery
Most importantly, choose the best florist delivery. It is best if before buying the flowers, you check the florist on the internet: are they good? Are they have such a nice review? You would not want to be disappointed by making a wrong choice, right?
Send unique flower arrangement to your special someone. If you are seeking to get the attention from the special someone or letting them know that you love and care about them, you can't go wrong with our classic flower arrangement. Fresh bloom hand-crafted by our florist Singapore to help you express your feelings in the sincerest way possible. Order today and received free same day flower delivery Singapore island wide.