There are so many things to celebrate in life: a wedding, a birth of a baby, a birthday, an anniversary, a graduation, a Mother's Day, a Father's Day, a Valentine's Day, and so on. Luckily, there are flowers to make the celebration feels more meaningful and beautiful. Even so, to make a meaningful gift, you have to selectively choose what kind of flowers to buy and give that is appropriate for the occasion. Below are some guides for you to choose flowers in some special occasions: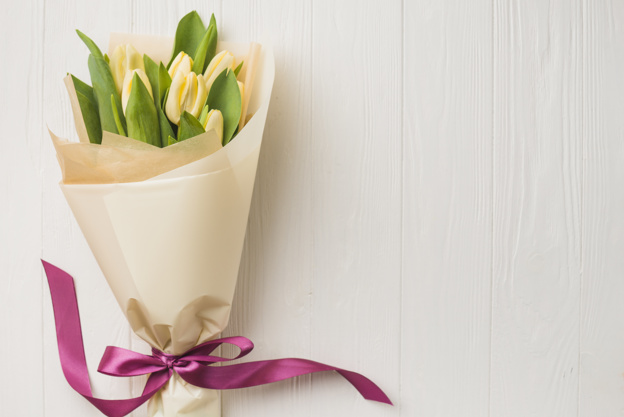 Valentine's Day
Valentine's Day is always about love, that's why Valentine's flower should have about love too. You can pick Roses as they are the best to symbolize love and passion. Or choose Sunflowers as they are the best to express your admiration. Or choose Forget-Me-Not as it represents unforgettable moments and true love. Tulip is also a good choice since it has a perfect lover meaning.
Mother's Day
Pink Carnation is the best choice for Mother's Day. A bouquet of this flowers could express your huge love to your mother and your admiration for her. However, you can also pick the flower based on her favorites; if you know what is her favorite flowers, you will never go wrong to give it as your flower gift on Mother's Day.
Christmas
Christmas is also best celebrated with flowers. Giving flowers as a Christmas gift is indeed one of the friendliest things to do to greet a lovely and happy Christmas. However, red flowers are the best in this case. A flower arrangement of Poinsettias or Roses can be your choice.
Birthday
You can choose and give a flower arrangement that suit with the birthday month of the receiver. There are flowers to represent any birth month. For instances: Carnation for January, Violet for February, Jonquil for March, Daisy or Sweet Pea for April, Lily for May, Rose for June, Larkspur for July, Gladiolus for August, Aster for September, Marigold for October, Chrysanthemum for November, and Poinsettia for December. Even so, you still can pick other flowers that could represent your feeling or your wish to the birthday girl or birthday boy.
Wedding
The wedding flower should be chosen according to the preferences of the groom and the bride. However, the most suitable flower arrangement for a wedding is the one that suits the theme of the wedding itself.
After all, you can always ask the florist where you buy the flowers to know what is the most appropriate flower arrangement in an occasion; they know best about the flower meaning and would not disappoint you as long as you choose the right florist.