Sending flowers is surely a beautiful and a right thing to do, especially if you are a man. You would like to send flowers to make your woman happy, right? It is a fact if almost every woman loves flowers with their beauty and sweet scents. Even more than that, woman love flowers for the expression of love, care, and other warm meanings you could send with them. The flower delivery Singapore then can be your best assistance in creating that beautiful gift for your woman here. Below is the guideline for you: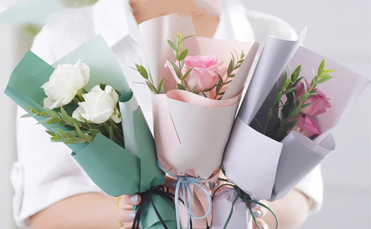 The Occasion
What is the occasion that you want to celebrate with flowers? Either it is a personal celebration such as birthday and anniversary, or a public occasion such as Valentine's Day and Christmas Day, you will never go wrong in sending the flowers along with/as your gift. Let's use this opportunity to make your loved one happy and know how special she is for you. However, you have to choose the flowers that suit with the occasion. Ask the florist for further suggestion.
The flowers she likes most
Whatever is the occasion, you will never go wrong to send her most favorite flowers, though. If you know she like some particular flowers, you can choose them as your gift and no worry whether she will like it or not because she will absolutely like it! You can pick the available flower arrangement that listed on the florist or you can ask the florist to make a special flower arrangement for you that consist of her favorite flower. This will definitely leave a special impact on her since she will notice that you really care for her by knowing what she likes.
The color she prefers
Other than her favorite flower, you can also pay attention to some details like her favorite color. This consideration also will avoid you getting the gift wrong; you don't want to buy red flowers when she actually hates the red color, right?
The message or the meaning of flowers
Do you already know that flowers have meaning and you can use them to convey your message to the recipient by choosing the right flowers? Ask the florist Singapore about the meaning of your flower before you buy them or simply look for them by doing a simple research on the internet.
Now that you know how to choose the most suitable flowers for your woman, it's time for you to order the flowers right away through a flower delivery Singapore. A florist Singapore will help you in preparing and sending such a beautiful and meaningful gift for your woman and she will absolutely be happy about it.