Flowers will always be in demand on Mother's Day. It is the first thing that people think of when looking for a gift that they can give to their mother. Aside from the fact that it is widely available, flowers can easily touch the heart of women. It only means that it is a great way to let your mother know how much you love her. So if you think that buying a bouquet of flowers is expensive, here are some tips that you can consider so you can save money on flowers.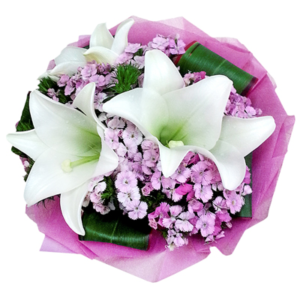 Tips to Save Money on Flowers
One of the best ways for you to get affordable flowers is by looking for an online florist. You will find it easier to compare the cost of flowers from different providers by simply visiting their websites.
When planning to give flowers on Mother's Day, it is best that you do the delivery instead of paying for a delivery service. Besides, your mother will highly appreciate the gesture if you can personally give the bouquet.
Consider choosing flowers that are in season. If the flowers are widely available then it is expected that you can have them at cheaper costs.
Try to look for a florist online that could offer you discounts.
You don't have to give lots of flowers on Mother's Day instead you just have to go for what you can afford.
It is also an advantage if you can reserve ahead of time. You have to keep in mind that ordering flowers as early as possible will help you get them at affordable costs.
If you have your garden at home, then creating your own bouquet can be a good idea. Besides, you don't have to buy expensive flowers because even if you get the flowers from your garden, you can be assured of making your mom happy.
The popularity of giving flowers on Mother's Day definitely affects the costs of the flowers. This is the reason why it is best that you make an early reservation so you can still get the flowers at lower rates. Always compare the cost from different providers before place your order. It is also important that you choose the type of flowers that you can afford. Besides, hiring a reliable florist already means that you can expect to give your mom the best bouquet even by using common and cheap flowers.