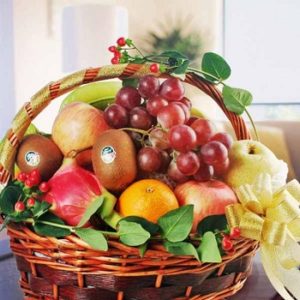 Receiving a fruit basket as a gift, can give you so much delight, especially when it came from a person you considered so important in your life. The sender makes the gift more special, whether it came from your partner or even from a family or friends.
While receiving can bring so much happiness, giving this item also as a gift, can somehow warm your heart as you have shared the happiness with others. No special occasion is necessary for you to show some love, right?
Some people do not know where they could get a fruit basket when then can just order this from a flower delivery Singapore company. It is actually a misconception that florists only make a flower arrangement, because the truth is that they also deliver fruits with or without flowers, but for sure with high quality service and well packaged fruit items right at your doorstep.
Some florist Singapore can even offer more. They can put into the fruit basket, not just flowers but gourmet deals. Imagine how you can make the recipient of the gift feel happy with such wonderful and delicious surprise. No person will not be so happy when they receive such treat.
But, how are you going to order or send this get well soon hamper to a friend or loved one?
The first thing you need to do is to contact an online florist Singapore. The advent of technology can offer you the comfort of just placing your order online right at your fingertips. Since it is already given that most people do not have enough time to visit flower shops just to place orders, due to heavy traffic and of course the hectic schedules, with the comprehensive online gallery of the available products, with just a few clicks away, you can get your basket full of fruits or you can have them sent to your loved ones, just to surprise them.
Everything will just be like shopping online. There are already pre-packed items to choose from. You can ask any flower shop for assistance, especially when you have other items you wish to include in your orders.
Usually, a wellness basket is sent as a get well gift to sick loved ones, however, in your case, it is up to you if you will send it as a birthday present or you just want to surprise a person so dear to you with a token full of delicious treats.