Mother and Newborn Baby Hampers Singapore from the Florist
The best way to welcome the new baby and to congratulate the new mom and dad is to give them a gorgeous Mother and Newborn Baby Hamper Singapore. The florist in Singapore can bring this special gift of Newborn baby hampers to anywhere in Singapore. With all new collections of baby gifts, there are many arrangements for hampers that are great both for the mother and for the baby. Here are some of them: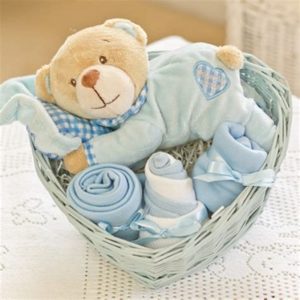 Flower Hampers
The new mom deserves the most beautiful bouquet of fresh flower delivery not only to bring her delight and joy but also to make her feel loved. A bouquet of pink gerberas paired with green Million Stars and mini Eucalyptus Coins is a real gorgeous. For the new baby, a newborn baby hamper Singapore filled with practical baby items is thoughtful.
Spa Hampers
A Newborn baby hampers of baby products and gift items can also be included with spa products for the new mom and baby. The new mom will surely love a set of bath salts and spa pampering and the gifts for the new baby can be used for the baby's daily essentials. The flower shop Singapore has different items for mom's spa set and for baby's bath time essentials.
Keepsake Hampers
Both for the new mom and her baby, a baby gifts of keepsakes is composed of a personalized box handcrafted with beautiful design. The details may include the name of the baby and other basic information of his or her birth. The box can be filled with miscellaneous keepsake items and paired with other precious baby gifts arranged and designed for florist delivery on baby showers.
Towel Hampers
Both mom and baby need sets of new towels for baby's bath time and for mom's. The hamper of towels can be customized and personalized with baby and mommy's name. The Newborn baby hampers may also include some sets of soft and comfy baby towels and washcloths.
Breastfeeding Hampers
For the new mom who prefers breastfeeding, this hamper of breastfeeding essential items is perfect. It includes muslin wraps and covers, nursing pillows, breast pumps, baby feeding bottles or containers for breast milk storage, and nursing bra.
New moms will be delighted to get these wonderful hampers of gifts on the baby showers. When you give a Newborn Baby Hamper that has several items for the mom and baby, you are also giving the gift of thoughtfulness and love.