The idea of using flowers in decorating a venue is common to different occasions. No wonder why the floral industry is now in boom and you will notice that florists keep on mushrooming in numbers to meet the rising demand for flower delivery services. You cannot blame people why they consider acquiring a flower delivery service because it offers convenience. With the availability of the internet, all you have to do is to go online and look for a reliable florist that could provide offer you a wide selection of flowers at reasonable rates.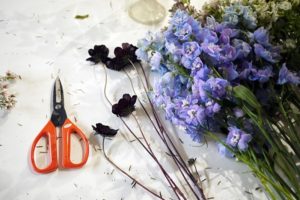 Different Types of Inexpensive Flowers
Different types of flowers differ with their costs. If you want to go for cheap flowers for your wedding flower, then it would be advantageous if you have an idea what flowers you can get inexpensively. Listed below are some of the best blooms that will not break your wallet.
Baby's Breath – This flower is perfect for brides not only for bouquets but can also be used in creating flower crowns. It appears to be classy and pure that fits perfectly to any bride's gown.
Alstroemeria – This is a type of flower available in different colors such golden yellow, pink, white, purple, and more. It is called Peruvian Lily which is widely available during early summer or late spring.
Carnation – This type of flowers can be used for tall arrangements and known to have a longer lifespan. It can create a lovely texture because of its unique petals.
Chrysanthemum – This is also called mums that appear like a pom-pom. They are available in varying colors and are affordable making it suitable to budget conscious people.
Daisy – Daisies are perfect for an entire arrangement or if you are looking for filler flowers. They usually come in white color, however, adding food coloring will make these blooms appear in any color you want.
Freesia – If you are looking for a flower that can last long, then freesia can be a great choice. You can have them in different colors such as pink, yellow, purple, red, and white.
Sunflower – You can never deny the fact that sunflowers can make anyone happy because of its looks. With its bright petals, you don't have to be surprised why it can easily catch attention.
Gladiolus – If you want a flower perfect for a centerpiece, then gladiolus is what you need. You can use them for tall arrangements and can also create a striking impact because of its hues.