Do you know that flowers represent various emotions and feelings? Flowers can also be used to convey some messages to the dear ones. Moreover, they are the most suitable gifts for every kind of occasions, and almost everyone loves to receive them. This is why you will never go far wrong in sending flowers in a special occasion to your loved one. Besides, it is a very easy thing to do with the existence of online flower delivery. The flower delivery service will make you able to send a beautiful gift no matter how far and how busy you are at that time.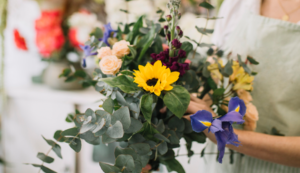 Thanks to internet and technology. You are now able to order flower (and even anything) at anywhere and anytime you can. You don't need to spare your time to go outside to find a florist to get a bouquet of beautiful blooms; you can simply order flowers online and get them delivered to you or your recipient. There are so many online florists you can find easily on the internet, and there is a wide range of beautiful blooms to choose. Now you can order flowers online and use the flower delivery service to surprise your loved one in the easiest, simplest, and most convenient way.
There are only two options to choose for the delivery service now: next day or same day flower delivery?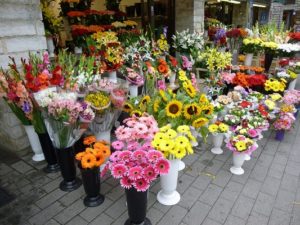 Next Day Flower Delivery
This is the most popular option for flower delivery service. Just like the name, next day flower delivery means that you have to order the flower before the date of the delivery and your flower order will be send the next day (on the exact date you want). This option is popular because people tend to avoid getting late and want to make sure if the flowers are sent on time. Another reason is that this is usually cheaper than same day flower delivery.
Same Day Flower Delivery
However, if you don't remember to make an order before or you just realize the date on the exact same day, don't worry. You can use same day flower delivery service and get your flower gift delivered on the exact day you order it. Even though this is usually more expensive, you can try to search a florist for free same day flower delivery service of charge and getting late won't be a problem here. This is quite helpful when you accidentally forget the special day and have not prepared something, right?
So, whether you want to send flowers today or tomorrow, you can always find an online florist as the solution.