Flowers can always bring charms and attraction to everyone's eyes, especially woman. The gift of flowers will stir up the emotions and affect the psychological disposition as well as the character. Any woman will feel uplifted when receiving a flower delivery Singapore that sent to her, more when it is from the one she loves. This is one of the reasons why flowers are the best gift you can give to your woman—mother, wife, girlfriend, sister, best friend—during some special occasions in life.
In whatever purpose or reasons, the flower gift you give to her will always able to leave her a message; that you love her, you care for her, or you wish the best for her. Even so, you need to know that each flower has a different meaning and that's the reason why you have to choose your flower carefully and selectively to give her the right message. If you are still not sure of what flower to pick even after you browse for it, don't worry, the florist Singapore  will be there to help you. You can ask the meaning of their flower arrangement product or simply ask for some suggestion from the florist Singapore, and you can believe it as the best choice for sure.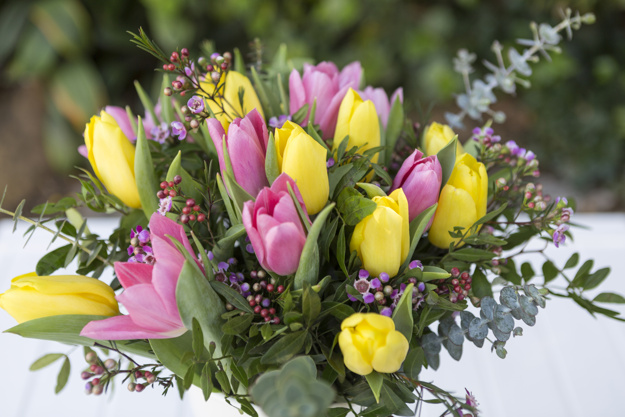 What You Need to Focus on Choosing a Flower Gift
However, below are the most important things you need to consider in choosing your flower for your sweetheart:
The flower type
She may have a favorite flower she loves to see, hold or smell. You can then start from there; choosing her favorite flower than can eventually be meaningful for her since she will notice that you pay attention to what she likes.
The flower color
If you even know her favorite flower, you must know her favorite color. Choose the flower based on this consideration too, if you don't want to disappoint her by giving the Singapore flower in a color that she doesn't like. Flowers are so colorful that they are available in so many different colors, and the flower color can also influence the flower meaning, too. You can simply pick the available flower arrangement in colors you desire or ask the Singapore flower delivery to create a flower arrangement in your color.
The flower arrangement
Aside from the flower type and color, the flower arrangement also important to consider. There are so many designs that available in florist shop make sure you choose the best one that suits your style and your recipient's taste.
Focus on those important considerations in choosing the flowers and you will never fail to make your sweetheart happy with your flower gift from The Bloom Outlet.