Perfect for baby shower gifts, personalizing your gifts is a great option if you want to send something unique and personal. When it is baby shower party time, it is also time to wrap up a personalized Baby Hamper. No matter what Baby Gifts you want to give for the baby and parents, you can find options for personalization. Here are some fantastic ideas for personalized baby gifts: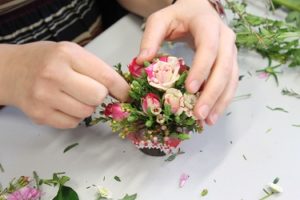 Crocheted boots and hats
Crochet baby booties and hats are adorable. You can send them as your baby first-month gift on baby shower party. Whether you choose to create it on your own or have one created or customized specifically for the baby, this item is a perfect gift.
Printed baby name on blankets and towels
Another option for hampers of a personalized gift is blanket or towels with baby name and significant details printed on it. You can even choose a design or character to print on the fabric for your special baby shower gift.
Precious keepsakes
Precious keepsakes will make a very memorable gift not only for the baby but for the parents as well. You can choose to create a picture frame with the baby's name engraved on the wood. Most personalized frames can hold up to 12 or 13 pictures, allowing the parents to put one every month. This can be a unique and adorable gift on baby showers.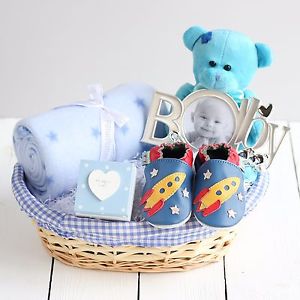 Precious jewelry
Precious jewelry is a perfect gift for a precious little baby. You can give a necklace or bracelet with the baby's name engraved on it. There are many choices for precious jewelry to give as a baby gift set .
Baby cutlery set
The baby cutlery set is a set of silverware engraved with baby's name. It is a nice and elegant gift to give on a baby shower party but it can be very useful when the baby starts eating. This gift may last for a long time even until the baby is grown. You can send it in a hamper together with other feeding bottles and set of bowls and cups or send it separately in an elegant box.
Personalizing your gifts for the baby is a wonderful way to express your love and concern. The Baby Hamper of these gifts can be the best gift the new mom and dad and the baby can have from the people who love them.