Based on the requirements in accordance with Islamic law, halal foods are certified free of any additives, alcohol, and forbidden ingredients. The Flower Delivery Singapore of halal hampers is perfect not only during Ramadan but also on any occasions like birthdays, anniversary, and romantic events. The varieties of hampers are specifically designed to suit and meet the requirements and standards of the Muslim people. You can trust the Florist Singapore for the prompt delivery of the hampers to the people you love on their special days and on holidays. For your gifts of halal hampers, here are the types of foods to pick: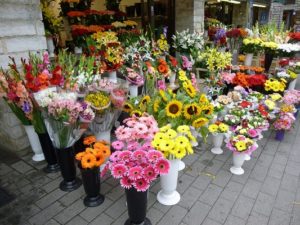 Fresh and organic fruits are one of the choices for a halal hamper delivery. These fruits are ensured of standard organic farming and non-chemically treated. The florist in Singapore will guide you as you pick and select the right assortment of fruits for your halal hampers.
Dried fruits and nuts can also be added in a halal hamper. From dried Dates and Raisins to Pistachios, Kiwis, Banana chips, Apricots, Crystallized ginger, Mango slices, to different kinds of nuts, the flower shop Singapore has the highest quality and brands of dried fruits and nuts to offer.
Dark chocolates and sweets are among the top choices for halal hampers for every occasion. There are different brands and types of chocolates, candies, and confectioners that will surely pass the strict requirements of the Muslim's distinct diet.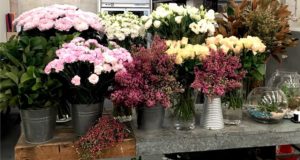 Cakes and cookies make the halal hampers Singapore more enjoyable. The goodies are prepared and baked using ingredients allowed for halal or Muslim diet or Islamic law. All goods are guaranteed delicious and with unique flavors.
Drinks and beverages are also essential in a complete halal hamper for same day flower delivery on birthdays, anniversary, and festivity. You can pick tonic or energy drinks, fruit drinks, chocolate drinks, teas, coffees, and other non-alcoholic drinks to include in the hamper. Some hampers may contain halal soft drinks too. The products are certified with halal recognition and permit and are suitable to cater to all groups for all tastes.
Halal food and beverage products are becoming popular not only to the Muslim people but also to different individuals who prefer the pure and all-natural choices of foods for health and wellness purposes. The halal hampers Singapore are a great option for Flower Delivery  on any occasions.