thebloomoutlet.com | It is a surprising fact to say that without the presence of flowers, any occasion will feel incomplete, including Christmas. For such an eagerly awaited occasion, the absence of flowers can take away all the charms in Christmas since flowers are one of the sources for a happy Christmas vibe. The brightness and the vibrant of flowers are the ones that make we enjoy such moments and make it memorable, whether you use the flowers as a Christmas gift or to decorate your home.
Christmas Flower Singapore – The Role of Flowers for Christmas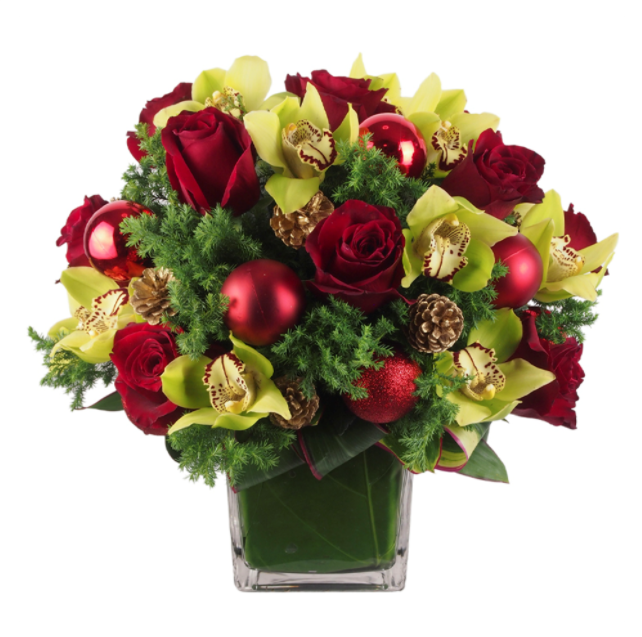 However, you can easily get the flowers from a florist—online or offline. With a qualified florist, your flowers can be arranged beautifully and even customized to suit your taste. Find the most suitable flowers there and use it for a Christmas gift or Christmas decoration in your home are among one of the best ways to cherish the moments in Christmas, moreover, if you get the Christmas flower Singapore from the best florist in Singapore.
Always keep in mind that an ideal gift is able to make a lot of difference to relationships, especially if you give the gift at the right moment like Christmas. Whether to reunite the relations or intensify the relations that already exist with such a valuable gift. Giving the best flower delivery Singapore on a Christmas day can express your love and care for the special ones, it can also represent your affection and convey the recipients about how much you value them. After all, the flowers can win the love and best wishes for the beloved ones.
Red Roses, Poinsettias, Chrysanthemums, or any other flowers in red or bright colors are the perfect choice in this case. You can also choose Mistletoe as it is a lovely Christmas flower which symbolizes peace, or even Christmas cactus which is another very favored Christmas flower here. If you think that a Christmas flower is not appropriate to give to men since flowers are always associated with women, then you think wrong. Flower gifts are also liked by some men as well, especially if they get the flowers from the loved one. Flowers in red or orange shaded color are the best kind of flowers for men on Christmas Eve. Meanwhile flowers in a softer (but still in bright) color is the most preferable kind of flower for women.
Flowers like Daisies, Carnations, or Tulips are the perfect gift for a woman. With such a beautiful arrangement of Christmas flower , you would absolutely make her smile on this special day. So don't miss this great chance to get into the hearts of the special ones with flowers