thebloomoutlet.com | Everything is way more at a rapid pace these days, including the way we shop. In this modern era, many people have turned to internet when they want to buy something; starts from the simplest thing like books or clothes until the more complicated one like a car and even a house. The internet has simplified almost everything; this is a place where we can search information and do anything (online) easily. There are so many florist in Singapore, and each of the florists usually has a website or an online service. So why you want to buy flowers, why don't you want to buy it online?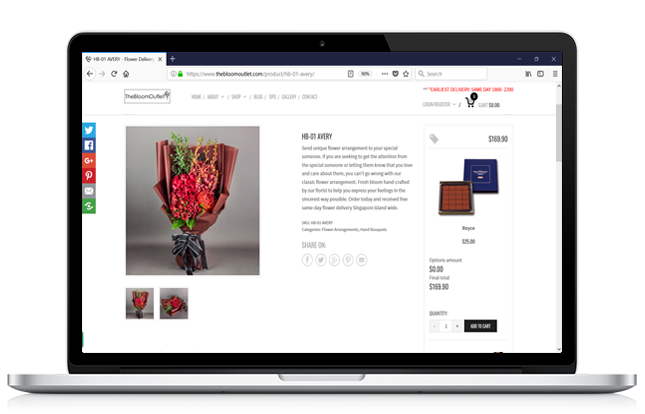 When you are in need of qualified flowers as a special gift for someone who is special for you, use the benefit of the internet to get the flowers in the simplest and most convenient way. But if you are still asking what is the benefit of buying flowers from an online florist in Singapore, here are the answers for you:
Florist Singapore – Reason Why You Should Buy Flowers Online
The simplest thing
Buying flowers online is obviously the simplest way, compare if you buy it offline or go to the florist by yourself. You don't have to spend so much of your energy to get the flowers that suit your taste, just browse for online florist through the internet and look at their website to find your flowers.
The lower price
If you buy the flowers online, you will eventually get the lower price for the flowers since you can browse first and compare each price of the flowers, pick the one that suitable with your taste and your budget.
The delivery service
To get the flowers from an online florist is by delivery and through the flower delivery service, you can directly give the address of your recipient and let them deliver your flowers. This is definitely an alternative, even a solution for you who is not available to attend or meet someone at the moment.
However, the internet will help you in finding the online florist in Singapore, or anywhere in the world. But you need to keep in mind that you need to be careful in choosing an online florist, buy flowers online from a reliable source to avoid any unexpected things.