thebloomoutlet.com | There are reasons why flowers are always associated with a woman; they are beautiful and could symbolize the feminine side of a woman. No wonder why almost every woman love flowers, and no wonder why you will never go wrong if you choose flowers as a gift for them; either it is for a birthday gift, anniversary gift, valentine gift, or a random surprise. The only problem is that for men; sometimes it is just difficult for them to choose and buy the most suitable flower bouquet for a woman.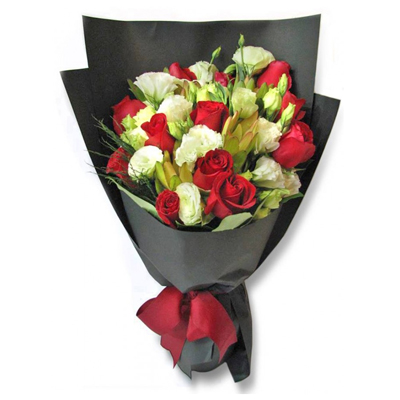 Below is a guide to buy flowers that might be useful for you:
Look around and compare
Since you can easily buy and get a flower bouquet everywhere, especially here in Singapore, it's better if you first look around and compare the florists; which one can provide you the most suitable flower bouquet Singapore, regarding the quality and the prices. To do this, you can simply browse the internet. See their products and compare, don't forget to look at the testimonials of their customers also, make sure if they are reliable. This way is absolutely more convenient than going from one flower shop to another flower shop by yourself, right?
Think about the meaning of the flowers
Since flowers are such a meaningful gift and they indeed have a meaning inside them, it is important for you to thoughtfully think about the meaning of the flowers before you choose and buy them for your woman. Think about a message or something you would like to express to your loved one and choose the flowers that represent it. Do some research by yourself on the internet or simply ask some suggestions from the florist where you buy the flowers.
Consider her favorite
She might have a favorite flower; you could then choose her favorite flowers as the gift. You will be more appreciated if you consider some little details like this because it only means that you truly care and want them to be happy. Another detail like include a card greeting on the flower bouquet also a great idea and absolutely will make her smile wider!
However, the loveliest gift is those that come from the heart, and flowers are the perfect thing to convey what your heart speaks. Here we provide you the best selections of flower bouquet for your loved one, order from us now and be ready to see her smile.