thebloomoutlet.com | Christmas is always about gifts. In this happy time, people will give and receive a gift. Give and receive a gift for Christmas is not only a tradition; it is to add the cheerfulness and happiness vibes in Christmas—because who doesn't feel happy to receive a gift? And especially also about expressing your love to the people who mean to you, through the Christmas gift.
Special Christmas Hamper Singapore for the Special Ones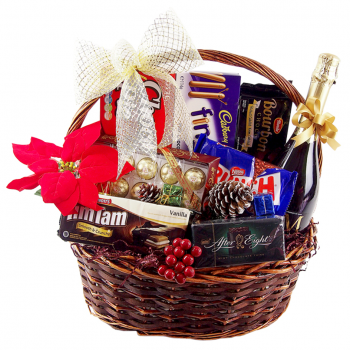 There are obviously so many choices of gifts you could make out there, and the choices would be based on the receiver's favorite things or what you know that will be liked by them. However, you would never go wrong with Christmas flowers. Fresh flowers could be an excellent gift for any occasions, including Christmas. In this very lovely time, giving or sending a bouquet of flowers would be one of the loveliest things you do and an online florist would be your solution to get the best flowers. But not only flowers, you could also buy a Christmas hamper in a Flower Delivery Singapore company.
Ask your florist about some optional extras they sell besides flowers, usually, the best florist also include several things other than flower as the products they sell—the kind of gifts that would make someone smile such as a Christmas hamper.
Our Christmas hamper Singapore is one of the best Christmas gifts you could choose since they come in a very wide variety of choices, regarding the size and also the stuff in the hamper. Give them a pack of books if you know they are a book nerd, give them a hamper of sweets like chocolate hamper if you know that they are the chocolate lover, or any other gift hamper you could think of.
You might want to include flowers in your Christmas hamper, too. Flowers with optional extra gifts such as stuffed animals or luxury chocolate is also a great way for you to wish a happy and merry Christmas. They are the fantastic gift which is heartfelt and heart-warming; especially if you go with a surprise and unexpected delivery. With such thoughtful gift, your Christmas will be more special with the happiness of your special ones, right?